HQR445C N+1 redundant Line Amplifier
The HQR445C is a compact 4+1 redundant L-Band line amplifier built into a 1RU/19" rackmount chassis. The variable gain adjustment ranges from 0 to 40dB (1dB steps) while it also supports slope equalization. The HQR445C chassis holds up to five high dynamic HQA45MI amplifier modules (950 – 2150MHz or 850 – 2700MHz) field expandable from 1+1 to max. 4+1…
FlexLink K4
32:32 Switch Matrix
The FlexLink-K4 is a professional and scalable extended L-Band Switch Matrix in 4RU/19″ rackmount design. It allows various switch/routing configurations from 4:4 to 32:32 (increments of 4) where one input can be switched/routed to one or all outputs (fan-out/distributive).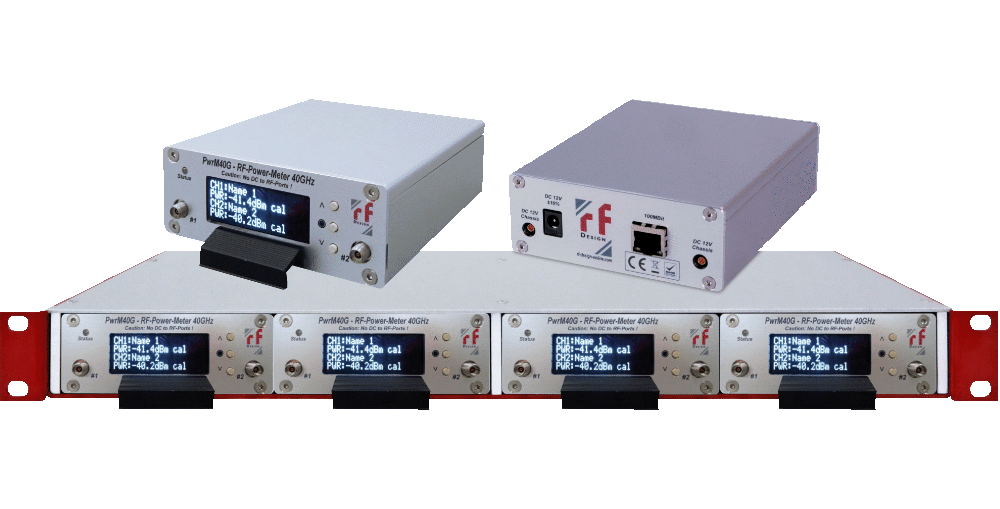 PwrM40G Dual RF Power Meter
The PwrM40G represents broadband power meter device perfectly suited to measure RF in C, KU and KA Band. The PwrM40G is available as a compact handheld unit or a modular type 1RU/19" rack mount chassis that can hold up to 4 power meter modules. The PwrM40G is a perfect solution for broadband monitoring applications, capable for simultaneous monitoring of 2 to 8 RF signals within a frequency range of 50MHz – 40GHz.