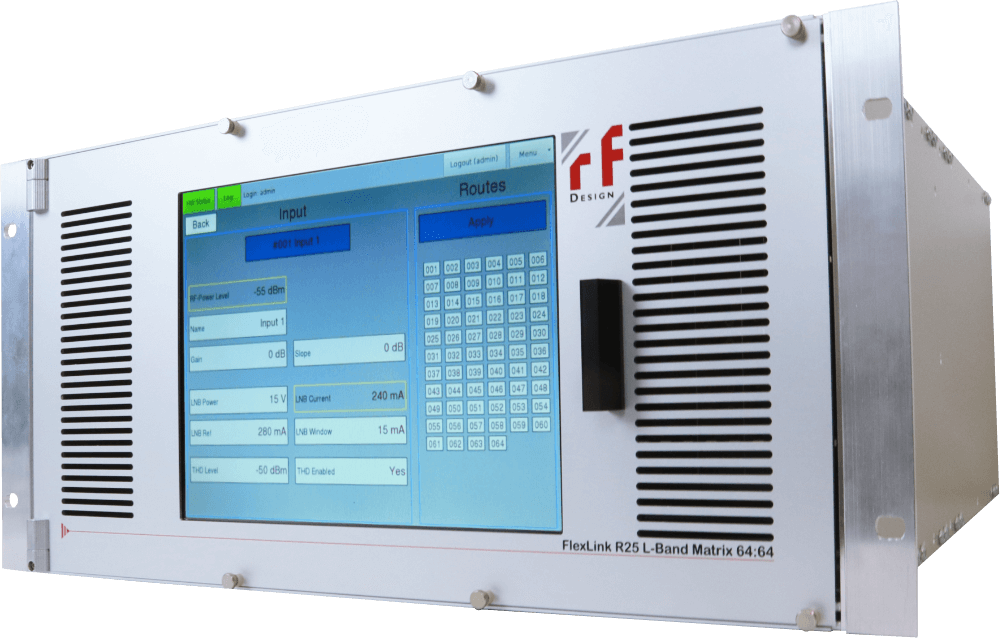 FlexLink R25
Switch Matrix System
The FlexLink R25-Eco represents a unique, innovative & clever L-Band Switch Matrix system, built into a 5RU/19″ rack mount chassis with only 500mm depth. It performs as a scalable distributive switch/routing platform allowing to switch/route any selected input to any or all outputs and can be assembled with various input/output configurations from 8:8 to 64:64 in one matrix chassis.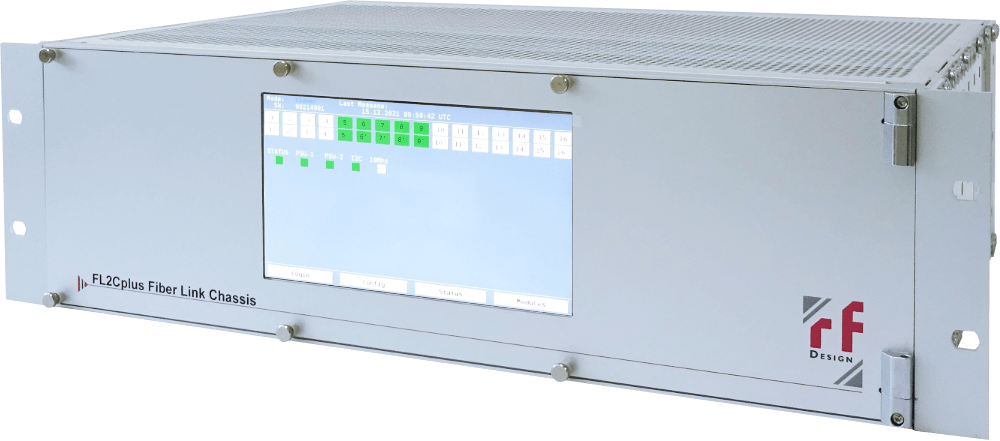 FiberLink2plus
Dual Channel RF-over-Fiber System
The FiberLink2plus incorporates 1RU/19" and 3RU/19" rackmount chassis with capacity for maximum 4 or 16 dual optical TX and/or RX modules and the corresponding optical TX and RX modules available for various RF frequency ranges. It allows distribution of up to 32 RF signals over optical fiber and besides its modular and high-density design, it also offers premium quality and many beneficial features.
HQR245C-FT
1+1 redundant / 2 single high precision L-Band Amplifier
The HQR245C-FT represents a 1+1 redundant RF line amplifier in a compact 1RU/19″ rack mount operating at L-Band (950 – 2150MHz) frequency useable as 1+1 or dual single operational amplifier. It comes with variable gain control ranging from 0 to 40dB in 0,1dB step along with slope equalization (module HQA45MGFT) and various additional functionalities. For highest operational performance the HQR245C-FT is available with Amplifier Module HQA45MGFTNS (no slope) for highest return loss > 18dB.